Welcome to Dr. Transponder
Imagine: It's late at night, you're looking forward to getting home and you've arrived at your car only to find you're locked out. Maybe your key has stopped working. Maybe it's been lost or stolen. Maybe you can see it sitting teasingly on the front seat, locked inside. For whatever reason, you can't get in. You're stuck. Dr Transponder is here to help. A quick call will see us on our way to your location to make sure you aren't stuck there long.
We are the leading automotive locksmiths in Adelaide, taking the heartache out of being locked out. Using the latest laser key-cutting machines and transponder programming technology, we take pride in providing a fast, efficient and reliable locksmith service. Day or night, our locksmiths are happy to respond to calls every day of the year. You can trust us to be there whenever you need us.
Car Key Services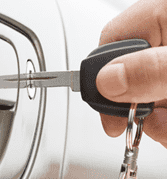 Open locked cars damage-free
Re-code keys to fit a new car
Re-key locks
Replace or duplicate lost and stolen car keys
Transponder key replacement

Repair and replacement of auto lock
Our highly skilled and experienced car and auto locksmiths service the Adelaide metro area and surrounding countryside in fully equipped service vans. We are available for emergencies 24/7, 365 days of the year. Using the latest technology, we'll unlock any car and specialise in replacing, repairing, and re-programming your car keys.
No-one wants to be stuck on the side of the road. Next time you find yourself without your car keys or unable to get into your car in Adelaide and need assistance, give the team at Dr Transponder a call. We'll be there to open your door in no time.