Our qualified locksmiths use the latest high tech gear to unlock your cars, from laser key cutting machines to transponder tools.  We sell, repair, and re-key car locks of all makes and models, as well as programming, re-coding and replacing a wide range of car keys, including transponder keys.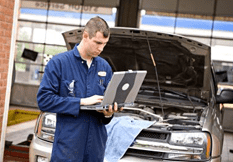 While knowing you can get a replacement car key in Adelaide with just a quick call is a great feeling, prevention is even better. We offer a key duplication service that has the potential to save you a lot of money.
Although it's easy for people to overlook the importance of duplicating their keys, the benefits of having spare car keys go far beyond just having a backup if one goes missing. Some insurance companies require you to present two car keys to cover your car, even if you weren't given a spare key when you first made the purchase. If you don't have two keys to present, your insurance may be invalid. By simply duplicating your car key, you make sure that you are completely covered by insurance, as well as having a spare in case the first gets lost or stolen.
Not only do we offer a wide range of quality automotive services, but also deliver a 24 hour locksmith service across Adelaide. Day or night, our emergency locksmiths from Adelaide will respond to you. We're on call 24/7, 365 days a year for all your automotive locksmith emergencies. We'll come and find you in our fully equipped service vans to provide an on-site solution to your lock out as soon as possible.
Whether you've been locked out of your car, had your keys stolen, or need a new key cut, Dr Transponder has a solution for you. Our emergency service is available any time, any day to get you back on the road as soon as possible.